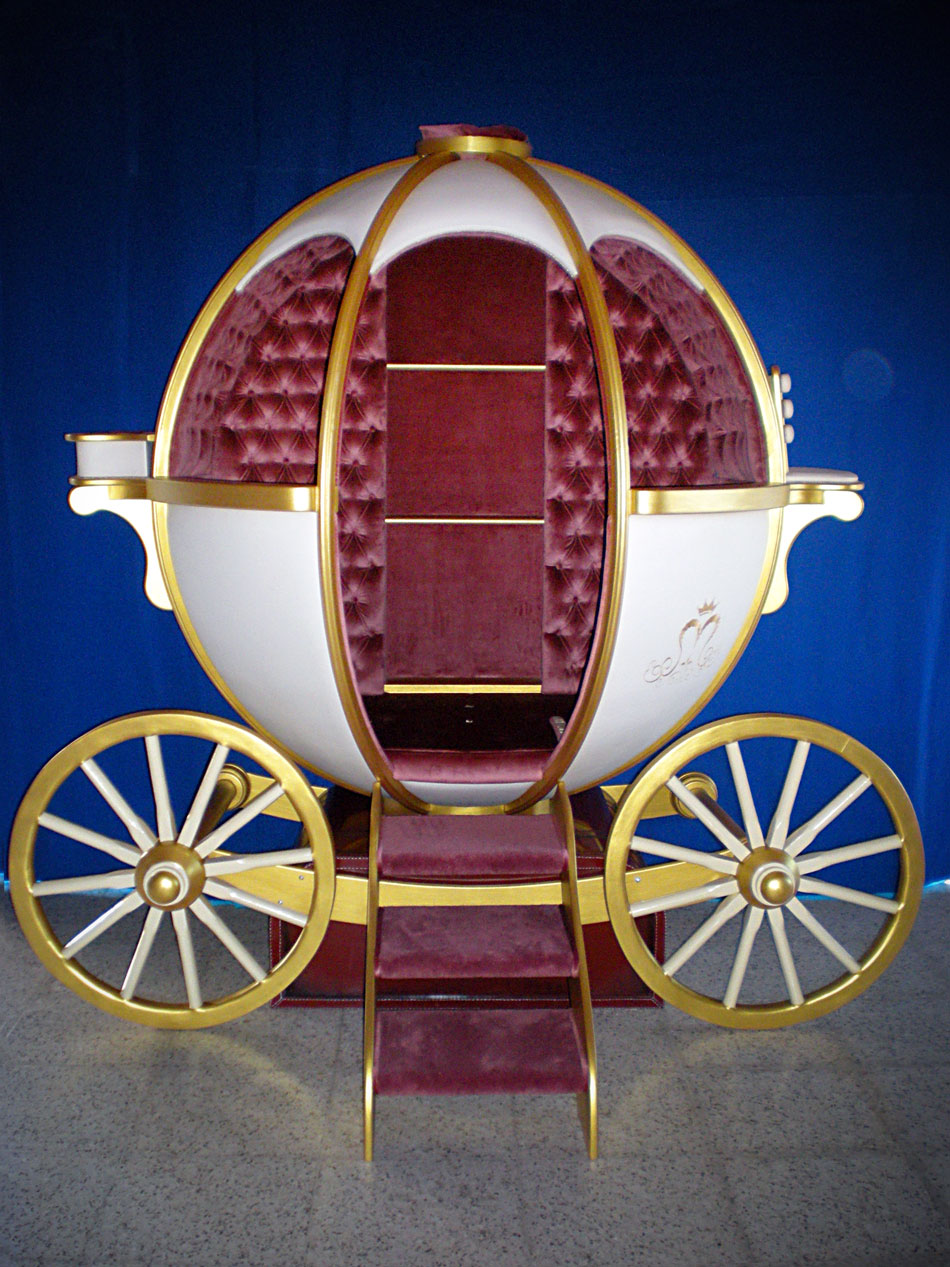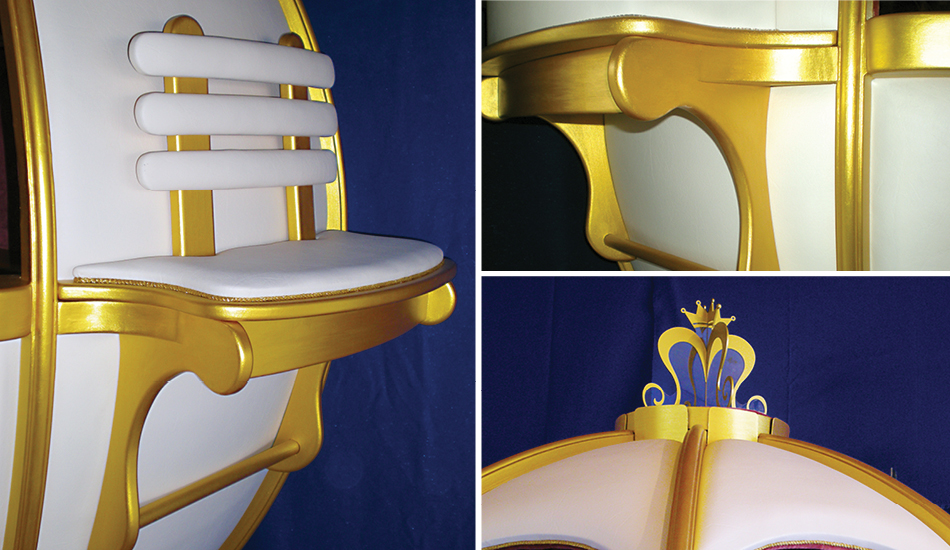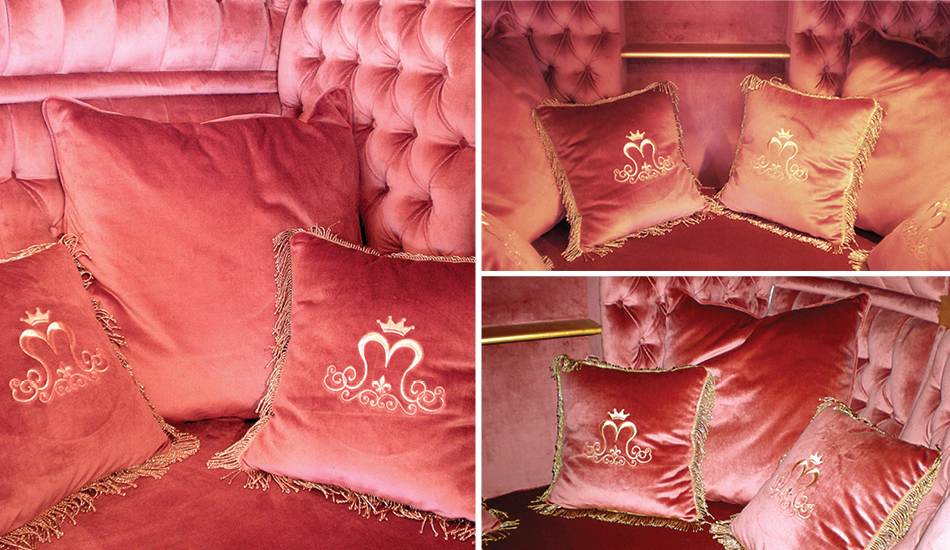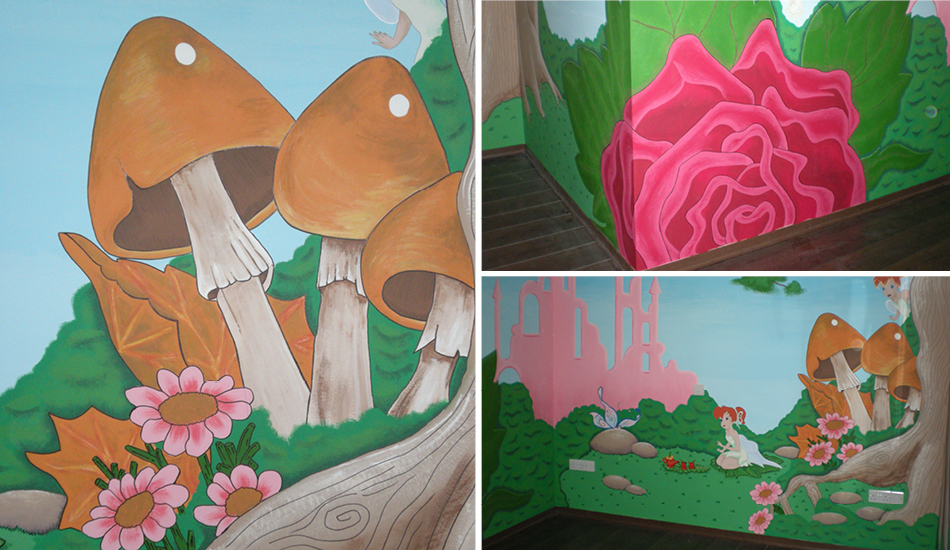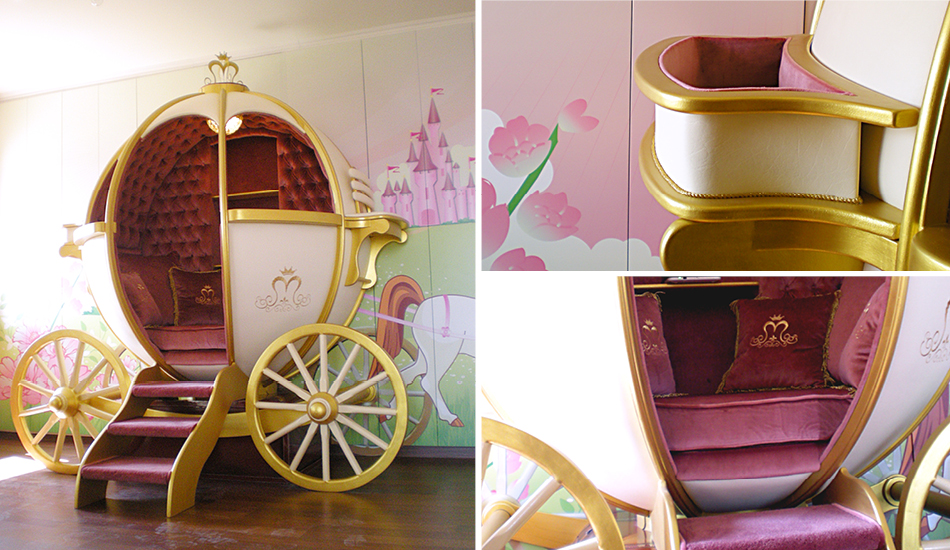 We offer custom-made designs for customers of all ages and interests. This adorable Cinderella carriage was designed for one of our younger customers named Melanie. To make it more personal to her, we created a logo from her initials and placed it on the top of the carriage (in acrylic) and embroidered it on the carriage pillows.
Approximately 2x2m in size, the carriage is made from iron and covered with white faux leather. To create the embossed shape of the carriage, we used fiberglass.
The interior of the carriage can fit up to four kids. There are pillows made of sponge and covered with velvet pink cloth. The interior also has a DVD player and lighting, so that Melanie can sit with her friends and watch her favorite cartoons.
We also hand-painted the bedroom walls and wardrobes to provide a suitable background for the carriage.
If you're looking for a similar present for your children, contact us today to discuss your idea.
Get your quote today!
Custom designs
Embroidery
Stickers
Wallpaper